Mental health care tailored to each employee
Give each team member the tools to feel more resilient, productive and supported – every day.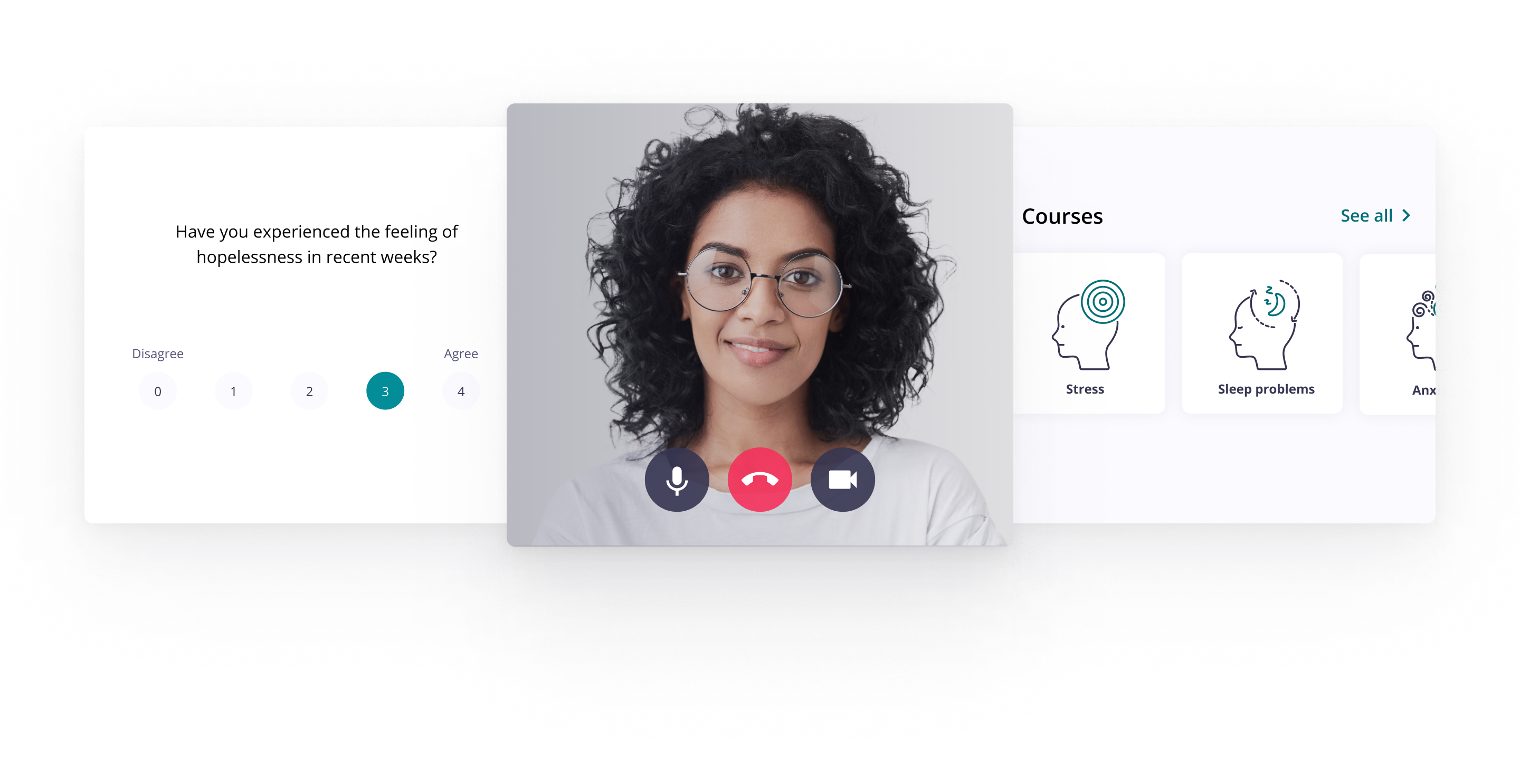 Reach your full capacity, every day
Cost per employee, per month
A low price to pay for sustainable performance
Prosperous employees who thrive at work not only have more fun, they are also more productive and stay longer. Therefore, every investment in your employees is an investment in your company.
What does the treatment journey look like?
Answer a few questions
In a survey produced by our therapists, each employee can score their life situation and mood based on areas such as stress, sleep and anxiety.
A personal health plan
Based on the answers, we develop a personal plan with the aim of improving mental health and achieving personal goals.
Begin the journey towards a better mood
The plan looks different for everyone, and depending on how much support each individual needs, iKBT treatment, chat support and psychologist talks can be combined.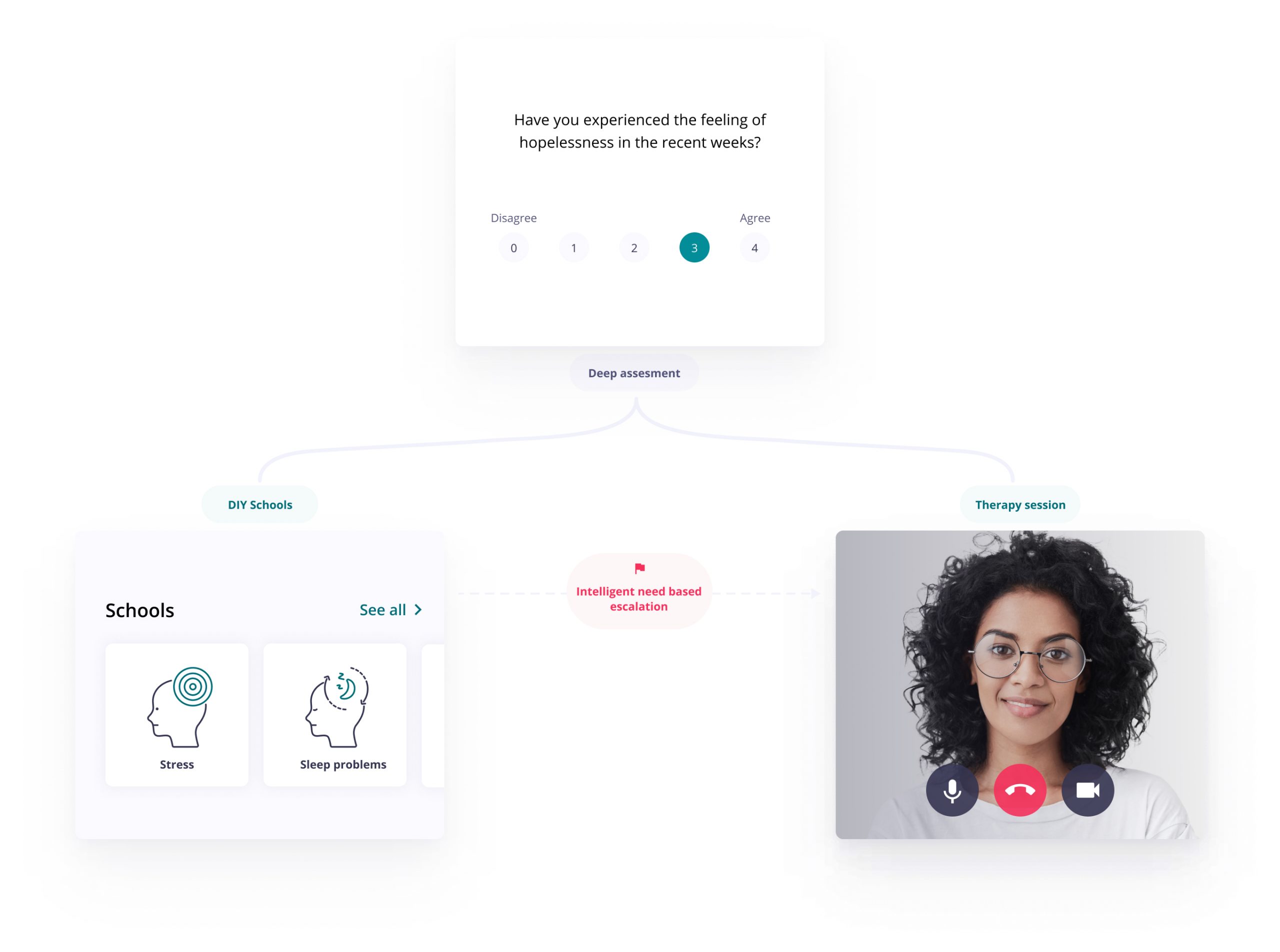 Treat burnout in time – lower sick leave with 30%
The future of mental health care is digital and preventive

Professions of today don't look like they did a hundred years ago. The workload has shifted from our bodies to our brains, from analog to digital. And with that, the demands on our mental capacity to perform every single day is increasing. Unfortunately, the rising numbers of sick leave caused by burnout are telling evidence of this.
At Ahum, we help companies stop turning a blind eye to modern mental health challenges that are already here. It is time to switch to a mental health care solution that is both preventive and digital. That gives each employee a mental safety net that prevents, detects, and treats mental health issues – before it is too late.
Frequently asked questions
The information at the individual level is of course confidential. However, as a manager, you can get a monthly update on the general mental health of the company. This can be used as an insightful basis during organizational changes, so that you can follow how the mood of the workforce is affected and offer the right support.
Yes, we tailor the offer so that the number of employees getting therapist-led therapy does not exceed the agreed budget. Of course, it is also possible to pilot Ahum on a small number of employees and then scale up.
Of course, it all depends on need and interest. For team members who are assigned therapist-led treatment, for example in the event of sick leave, it may be necessary to set aside time each week. For someone without direct issues, the approach is more free.